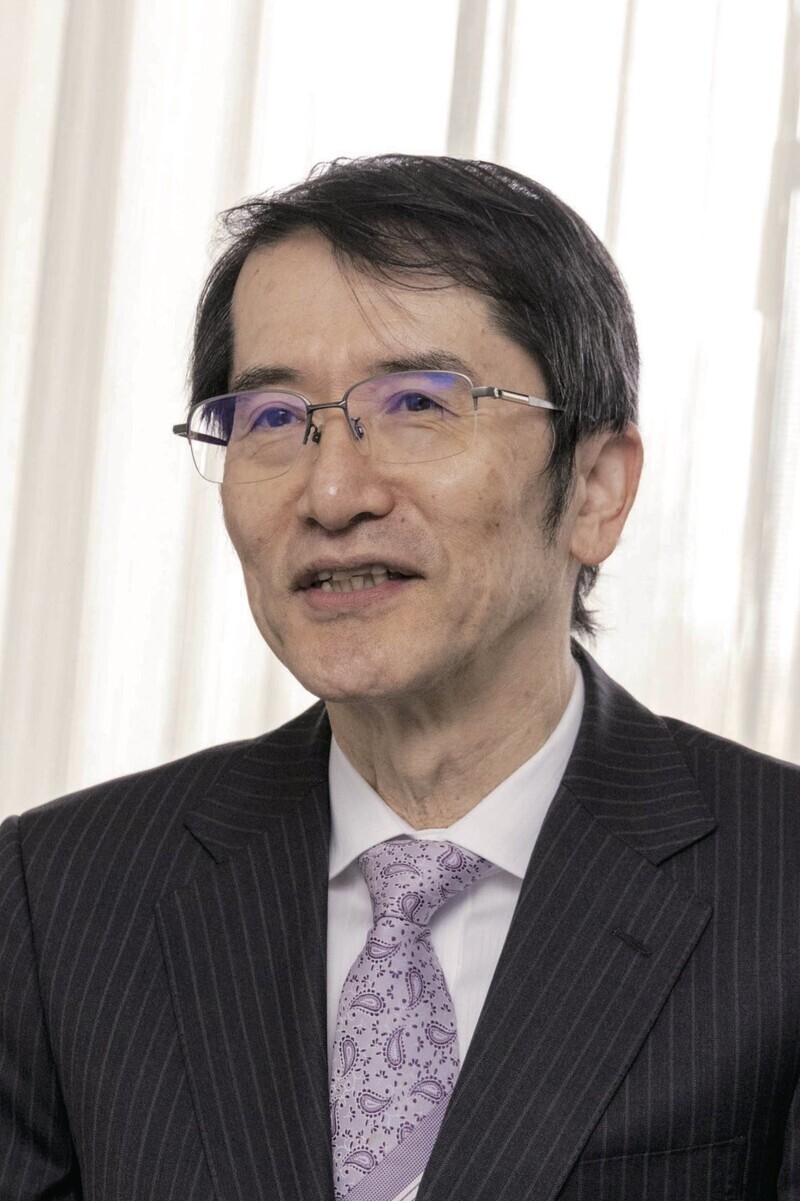 Thank you for visiting our website.
Hiroshima City Hospital was established in August 1952 that still left traces of the atomic bomb with
hopes for the recovery city and the protection the health of Hiroshima citizens.
Five years later, I was born in this hospital. I grew up in this city and graduated from a Faculty of Medicine
in Hiroshima University. Then I became a doctor. I received professional training as a dermatologist at
Hiroshima University Hospital, gained research and clinical experiences in the U.S., U.K., and Onomichi for
several years, and then came back Hiroshima. I have been a professor of dermatology at Hiroshima
University since 2001. And I was appointed as the Hospital Director of Hiroshima City Hospital on April 1,
2021.
Our hospital is conveniently located in a transportation hub in the city and has the largest number of beds
in the prefecture. It turned into a local independent administrative agency in 2014 after several
expansions, renovations, and organizational reforms. Now it has become a core hospital that have a roll in
a regional main center for cancer treatment, a perinatal medical center and a local support key place of
medical. We take the roll that the lives and health of Hiroshima citizens and visitors based on our basic
principal following, "Patient Engagement" that share the decision-making in treatment, "Provision of Safe
and High-quality Medical Care" and "Cordial Treatment and Response"
We are one of the first hospitals in Japan to adopt a North American ER system for emergency medical
care, and have a particularly important role in accepting a wide variety of patients with serious and minor
illnesses as well as in cardiac disease, neurosurgery, perinatal care, and breast surgery. Training and
lifelong education for doctors, nurses, and other medical professionals is also a major role of the hospital.
The role required of each medical institution is significantly changing amid sophistication of medical
technology, declining population and aging society. In particular, the spread of the new coronavirus
infection that has been prevalent since the end of 2019 will bring major changes in the medical system
in Hiroshima including our hospital.
On the other hand, Japan is promoting the work style reform. There is currently a provisional special
measure to the working hours for doctors. However, we will be subject to the same working hour
restrictions as other professions by April 2024. In the midst of these social changes, our hospital will
continue to be a leader in advanced and comprehensive medical care with highly level as before or even
more. In addition, we aim to fulfill our missions by further enhancing the partnership with medical
institutions in Hiroshima City, Hiroshima Prefecture and other regions. Moreover, we also hope to build
our medical care not only with our staff, but also with our patients and their families.
We will spare no effort to provide the best medical care to all patients, their families, and other concerned
parties who visit our hospital and are committed to take on new possibilities. Thank you for supporting
Hiroshima City Hospital, which protects people's lives and health in Hiroshima City, known to everyone in
the world.
April 18, 2021
Local Independent Administrative Corporation Hiroshima City Hospital Organization Hiroshima City Hiroshima Citizens Hospital
Hospital Director Michihiro Hide