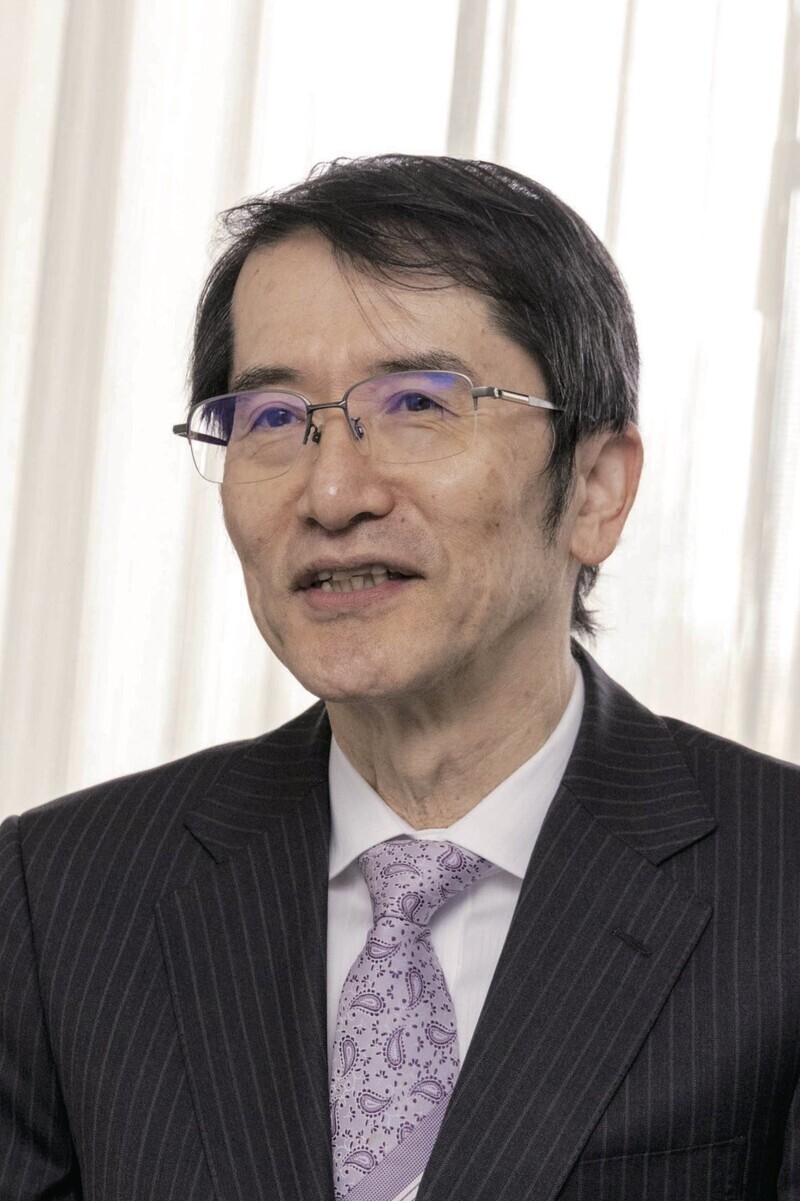 Thank you for visiting our website.
Hiroshima City Hiroshima Citizens Hospital was established in August 1952 that still left traces of the atomic bomb with hopes for the recovery city and the protection the health of Hiroshima citizens. I was born five years later in this hospital and grew up in this city, graduated from the Faculty of Medicine in Hiroshima University. Then I became a doctor. After graduation, I received professional training as a dermatologist at Hiroshima University Hospital, then entered graduate school, gained research and clinical experiences in the U.S., U.K., and Onomichi City for several years, and then came back to this city again. I have been a professor of dermatology at Hiroshima University since 2001. And I was appointed as the Hospital Director of this Hospital on April 1, 2021.
Our hospital is conveniently located in a transportation hub in the city and has the largest number of beds in the prefecture. And it is designated as a Regional Cancer Hospital, Comprehensive Perinatal Maternal and Child Health Center and Community Medical Support Hospital, is keeps growing as a core regional hospital that is responsible for people's lives and health based on our basic principle following, "Cooperate closely with Patient", "Cordial Response from our Heart" and "Provision of Safe and High-quality Medical Care".
We are one of the first to adopt a North American ER system to provide medical care for a variety of patients with serious and mild illnesses during nights and holidays. The number of patients with cardiac diseases and strokes is particularly high, deal with serious cases at any time of the day or night for other surgical diseases and perform emergency surgery when necessary. We also have a large number of cancer and perinatal treatment cases, is one of the best in Japan in terms of the number of surgeries performed under general anesthesia among city hospitals in Japan excluding university hospitals.
The role required of each medical institution is significantly changing amid sophistication of medical technology, declining population and aging society. In particular, the spread of the new coronavirus infection that has been prevalent since the end of 2019 will bring major changes in the medical system in Hiroshima including our hospital. In addition, the enforcement of laws and regulations work style reforms of physicians beginning in 2024 will limit the long working hours of individual physicians. In response to these changes in the working environment, we are making various efforts to respond to the requests of as many patients as possible in the limited number of beds we have, aiming to improve the efficiency of work and the quality of treatment and to provide medical care that allows patients to return home or transfer to a convalescent hospital after a shorter hospital stay.
The evolution of medical science knows no bounds. In recent years, the development of many new drugs including anticancer, and advances in catheterization of heart valves have made it possible to treat elderly patients who could not be treated before. And robotic surgery is becoming popular in the surgical field.
As a result, more cancer patients can receive treatment as outpatients.
We established a sterile room mainly used for anticancer drug treatment last year, and added two "da Vinci" surgical robots this year. As for new coronavirus infection, we plan to continue accepting patients, especially those with severe or refractory underlying diseases after the change to category 5. We will continue to work closely with other medical institutions and aim to perform a central role in the group of hospitals in Hiroshima and neighboring areas. Moreover, we also hope to build our medical care not only with our staff, but also with our patients and their families. We will spare no effort to provide the best medical care to all patients, their families, and other concerned parties who visit our hospital and are committed to take on new possibilities. Thank you for supporting Hiroshima City Hiroshima Citizens Hospital, which protects people's lives and health in Hiroshima City, known to everyone in the world.
May 5, 2023
Local Independent Administrative Corporation Hiroshima City Hospital Organization Hiroshima City Hiroshima Citizens Hospital
Hospital Director Michihiro Hide