Please come to

the Emergency Outpatient Care Desk on the 1st floor of the East Wing

on after 5:00 p.m. on weekdays or on days when the outpatient service is closed.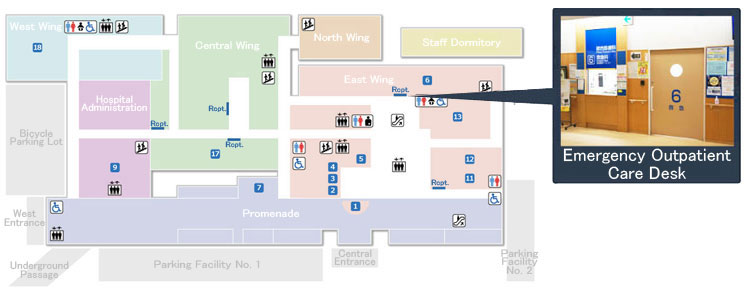 (Please visit

the General Reception Desk

for emergency outpatient care on days of operation. Patients will be transferred to the Emergency Treatment Division if the situation is judged to be critical.)
*Please note that treatment may vary depending on severity or immediacy.